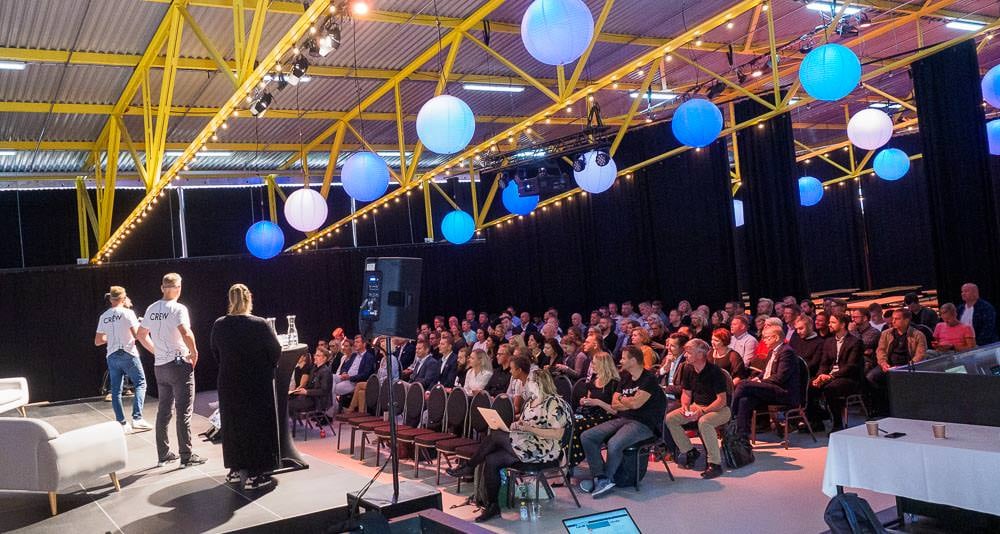 Unfair competitive advantages. That's what it was all about.
The first Bravedo Sales Day had our entire Bravedo community gathered under the same roof at Event Center Koskenranta yesterday.
To kick things off, our hosts Jari, Alpo, Anna and Jarkko made everyone feel welcome and explained what our Sales Day is all about: connecting people and companies to gain an unfair competitive advantage. Or should we simply call it The Bravedo Effect?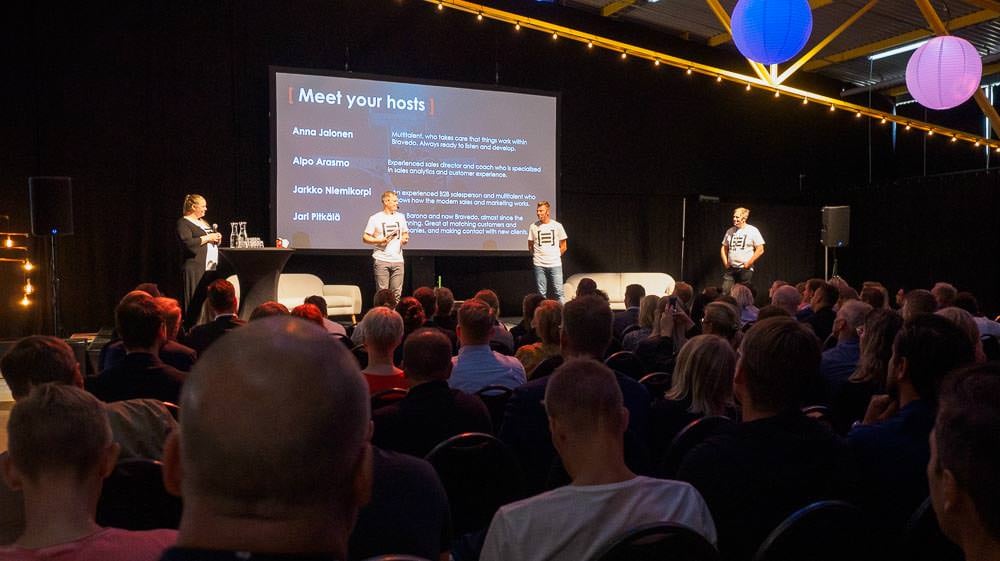 It's on – Jari, Alpo, Jarkko and Anna playing the first notes in their matching Bravedo outfits.
As Jari pointed out in his speech, we don't know each other that well just yet. What the heck does Polar Squad do? What does Finitec excel at? In what kind of situation should you contact Cresco?
Let's just admit it: we have a huge blind spot here. We don't know our own family members. 🙀
This needs to change. As said, Bravedo is about all members of the community having that unfair advantage when compared to competitors. We have barely scratched the surface when it comes to the endless co-op possibilities that come with our community.
We need to sit down around the same table and get to know each other. Do we have something in common? How can we help each other?
(And that's what we literally did at the Sales Day – but more on that later.)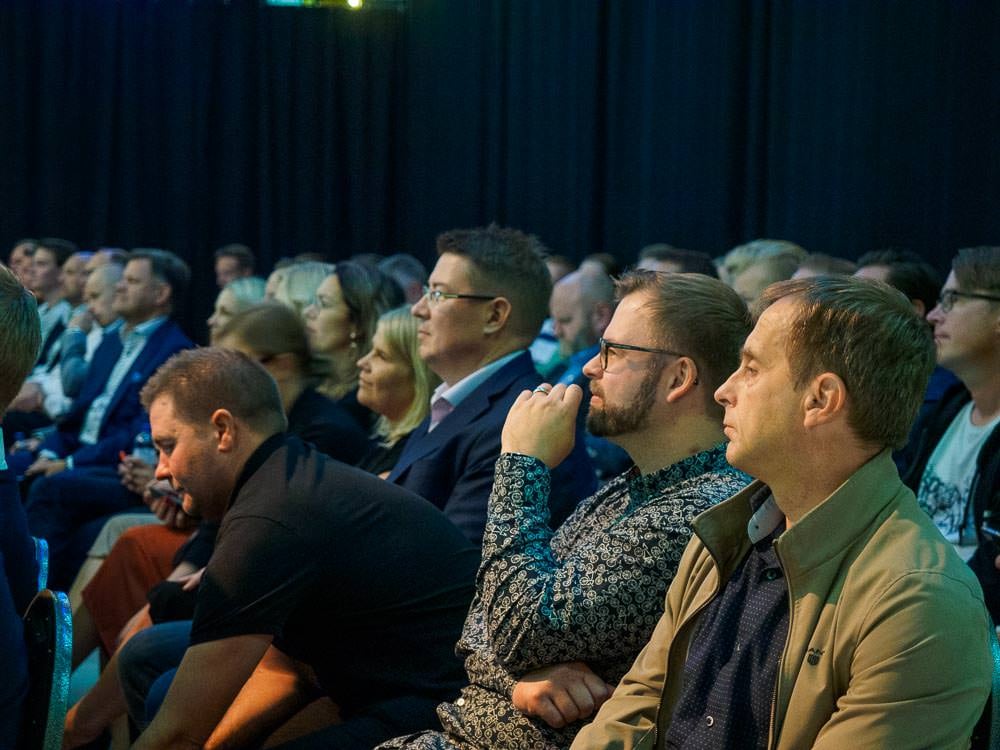 We were roughly 130 strong – a full house of bravedonians (Is that a word? It definitely could be) at Ravintola Koskenranta.
Bravedo's CDDO Iikka Lindroos – the man who, according to himself, invented the phrase "unfair competitive advantage" – took the stage and told the Bravedo story: why does Bravedo even exist? Where do we come from, and where are we heading?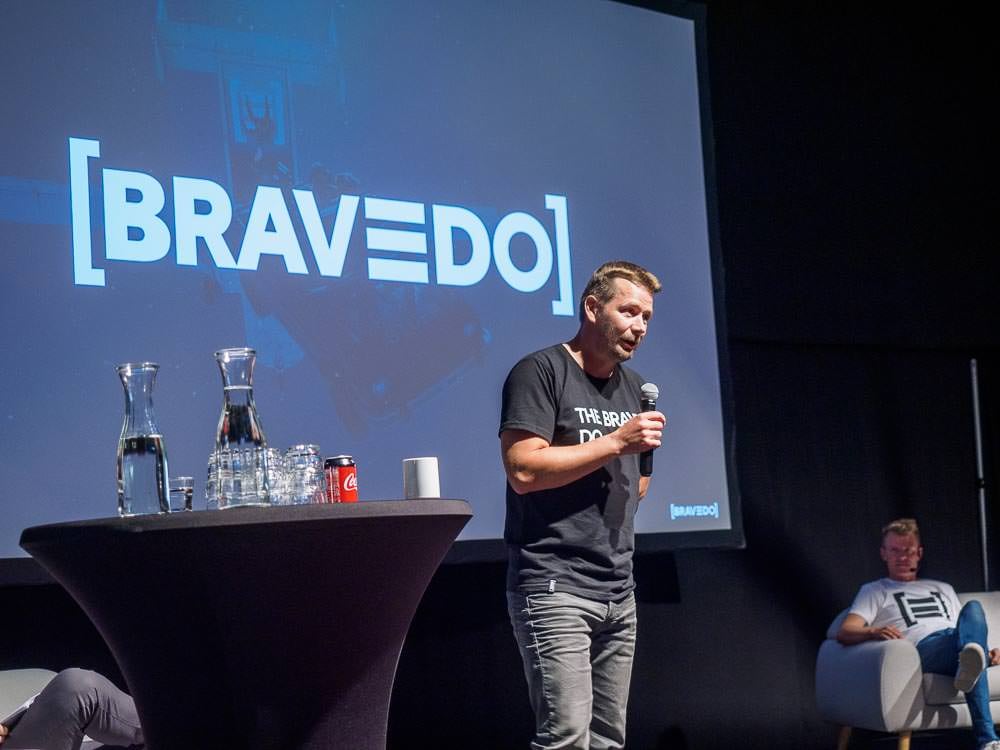 What's in the name and how should you spell it? Braviido, Bravedo - it's all good as long as you consider the language context, Iikka told the audience.
Iikka made it very clear: at the moment, we are a half-a-billion-euro company. Truly tapping into the cooperation potential within our amazing community is one of our must-win battles on the road to becoming a billion-euro company.
How marketing and sales alignment could lead to outrageous growth
After a short break with some fruitful conversations over coffee, Advance B2B's Harri Krokfors took the stage and presented how sales and marketing were aligned at his previous company Benemen, and how it led to outrageous growth numbers.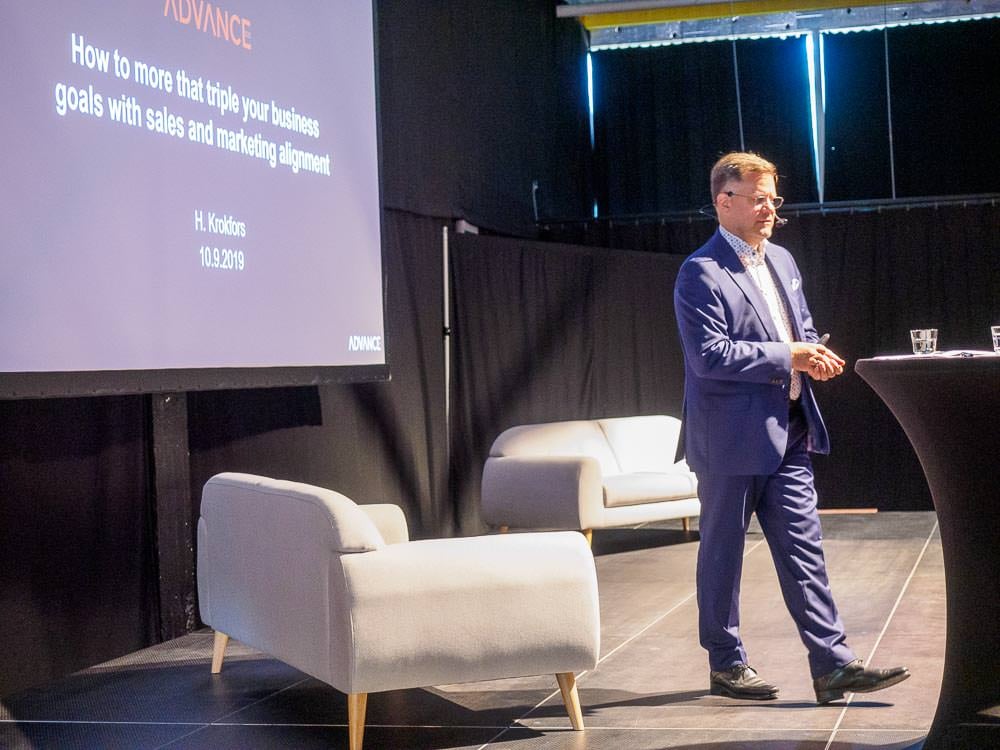 Harri Krokfors delivers his keynote on Sales and Marketing Alignment success at his previous company Benemen.
Harri told the story of how they completely changed their entire mindset of marketing and sales being two separate entities: instead, they are a common revenue center with shared goals and processes. "Process" was indeed a word Harri repeated quite a few times - you cannot emphasize the importance of clear and documented processes when trying to achieve success in sales and marketing alignment.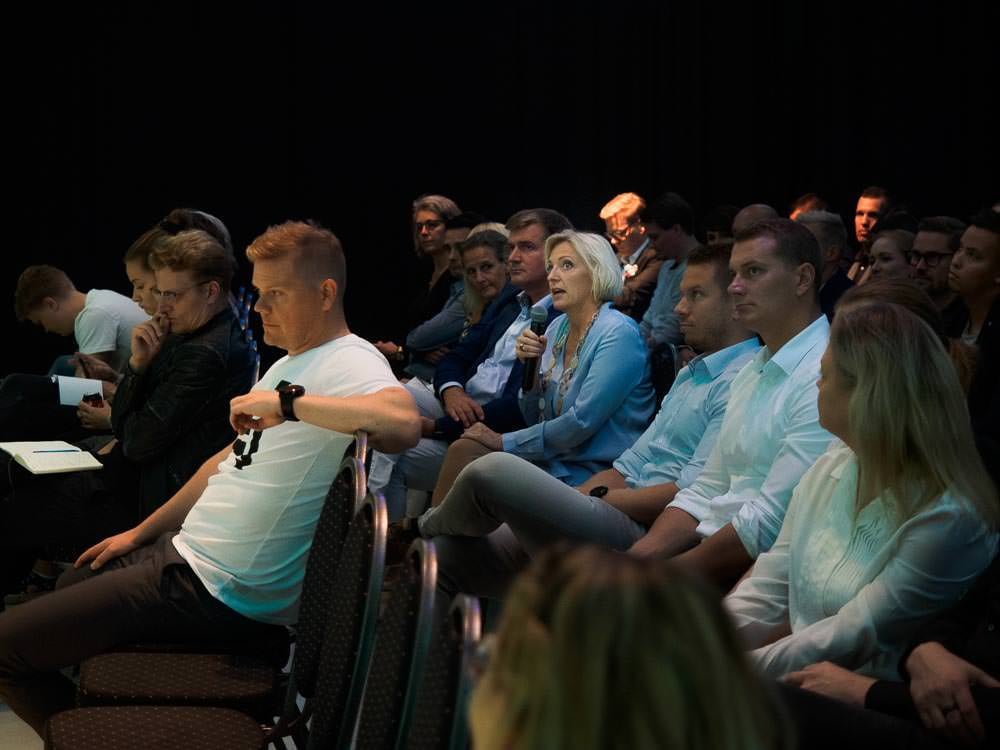 Barona's CEO Minna Vanhala-Harmanen asking a tricky question after Harri's presentation.
Speed dating to find a common ground
After some refreshments and a fresh dose of caffeine, we were headed for the most important and awaited phase of the whole Sales Day: speed dating!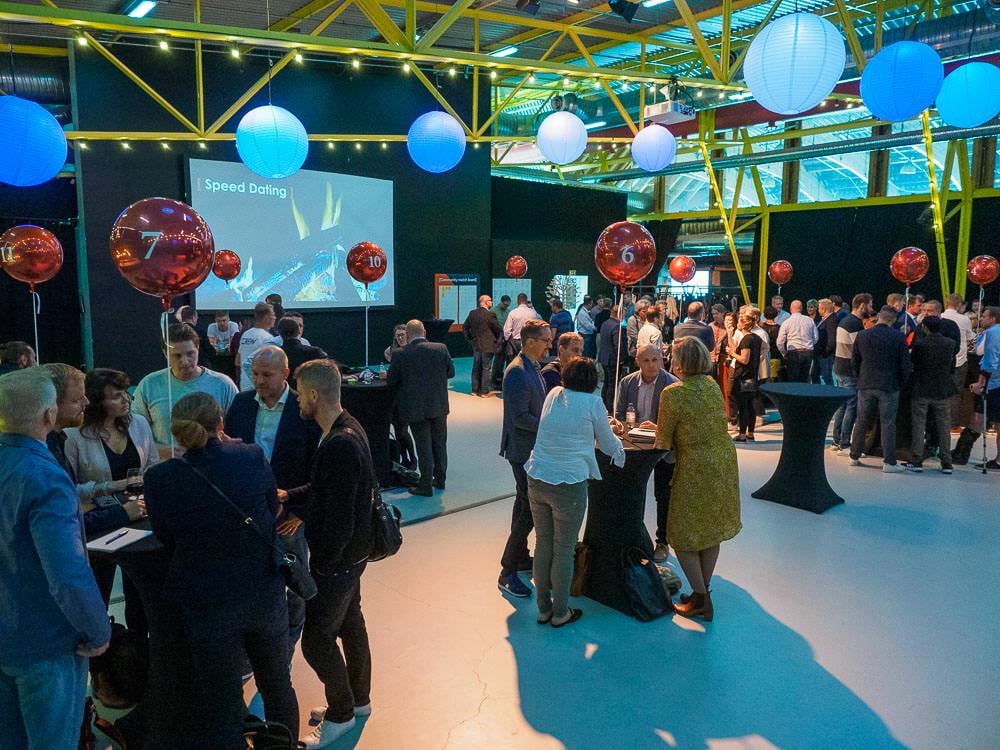 Ready, set, date!
Every company had 9 speed dates with other Bravedo companies (or Barona business units). One goal was to gain five sales leads during these meetings. Many did.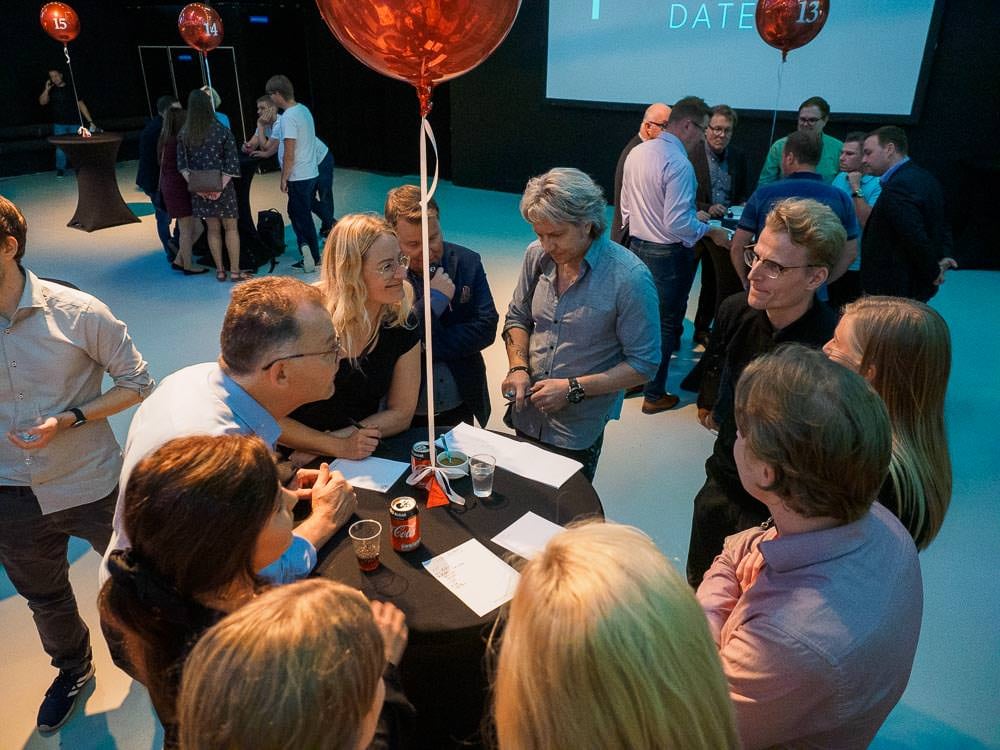 Intensive discussions took place during the speed dating session.
We're sure most participants would agree that speed dating was the best part of the day – every conversation seemed to lead somewhere, and many found a solid common ground and agreed to continue discussions later. This is how The Bravedo Effect starts to gain traction.
On behalf of Bravedo, we'd like to thank every single participant for attending and being so active. You absolutely made our Sales Day!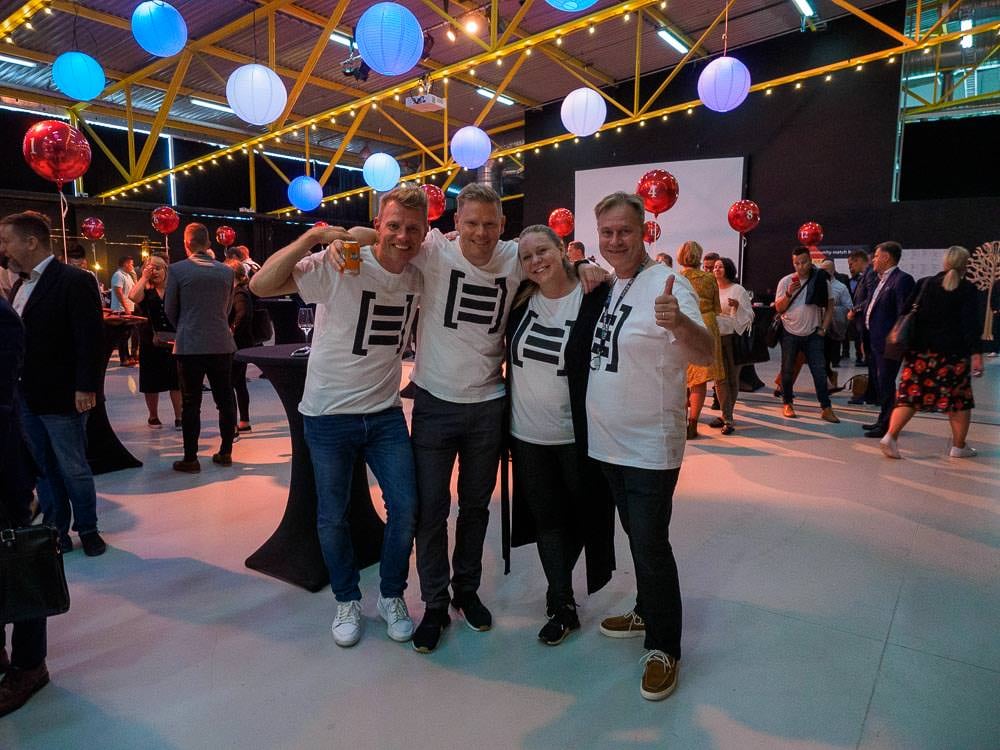 The Bravedo crew (who also made some serious magic happen) 💎
What is Bravedo Sales Day anyway?
Bravedo Sales Day is a free half-day event that brings together all Bravedo companies internationally. It consists of interesting speeches and activities like case studies and networking with food served throughout the day. Also, mingling after the official schedule over some afterwork drinks is recommended!
Bravedo Sales Day is for anyone working primarily in or with sales, regardless of their title, and it's a great opportunity to meet relevant people and find warm leads and sales opportunities.
Stay tuned for our next Sales Day, we're really looking forward to seeing you there!